This indoor gardening program gives students the opportunity to grow and eat healthy food right in their own classrooms!
Agriculture in the Classroom PEI (AITC-PEI) provides an indoor light kit, garden supplies, classroom resources, and training to help foster hands-on, inquiry-based learning. The indoor gardens are living laboratories where students explore, discover, experience, and LEARN! As students actively co-operate to care for their garden they learn about agriculture, nutrition, environmental stewardship, public trust, sustainable food systems, and community interdependence
Your students will have engaging learning experiences with our curriculum-based programs connecting students and agriculture! We work in partnership with many organizations to develop and deliver educational experiences your students will love. We ensure all of our information is accurate, balanced and current.
Teachers across Canada are adding this powerful learning tool to their classrooms. Little Green Sprouts is trademarked and managed by Agriculture in the Classroom Saskatchewan, and is growing across the country with schools from Newfoundland, Manitoba, Saskatchewan and Alberta.
What is a Light Garden?

Light gardens are a two-tiered indoor garden and are perfect for a classroom setting.

You may apply to become apart of our Light Garden project (see below). We have 10 light gardens that go out two times a year (October and January).

What comes with your light garden package?

Your light garden package includes:

Two-tiered light garden (with black shelf trays)

USB stick or light garden binder

Soil

Seeding trays and/or pots

Water soluble fertilizer

Seeds for the lesson

Timer and electrical outlet

Permission form

Light garden contract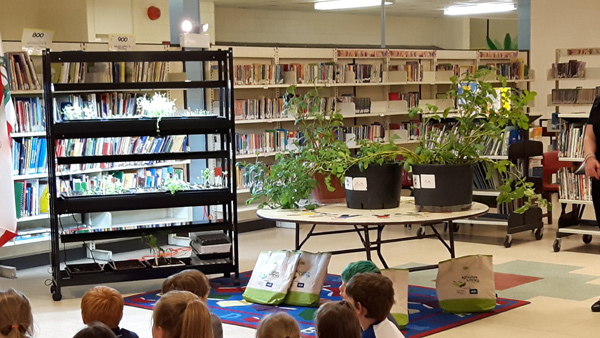 This program is offered for all grades (Kindergarten to Grade 12).


Light Garden Activity Guide-English.pdf
Light Garden Activity Guide-French.pdf